It looks like a normal graphic tablet, but Touch Color is designed for a very specific purpose: to allow the blind to draw. Conceived and designed by a group of Chinese students, Touch Color stopped at the prototype stage and never entered in production; nevertheless it is interesting to find out how it was conceived its design and what would be its technical characteristics.
This innovative device comprises a Rainbow Picker in a form of a scroll wheel (like the one you use for mice), on which are engraved in relief of Braille points that allow blind people to select a color from 24 available. In addition, this device distinguishes colors, also generating of different temperatures through LED bulbs placed inside the trackwheel.
User can paint on the board with fingers, and keep track of outline and color filling by thermal-color display technology. she can also save, delete, transfer the picture and switch between learning mode and drawing mode through a set of buttons with audio aid.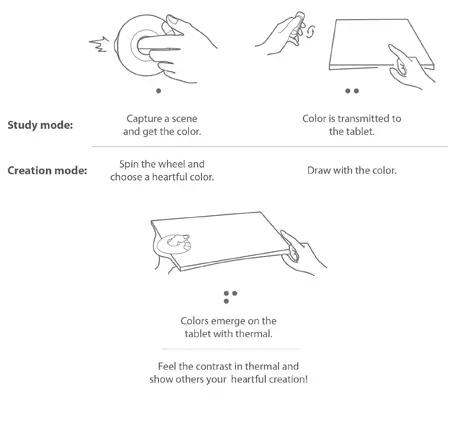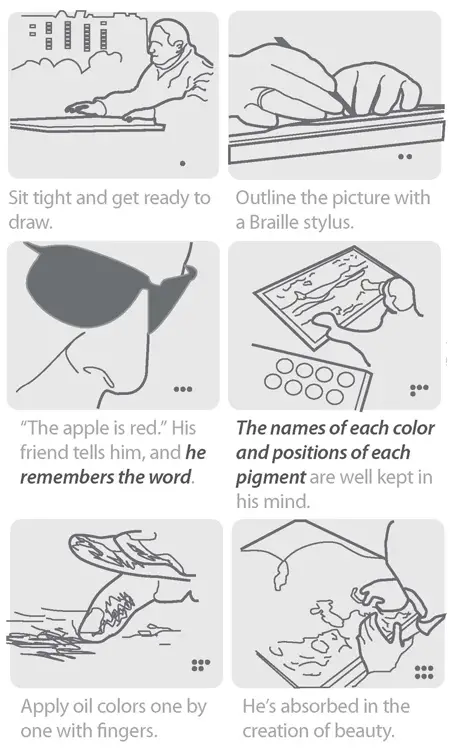 (via Yanko Design)
I'm a 26 years old Italian graphic designer with a passion for typography and company branding. I have an MA in Industrial and Graphic Design and I'm currently Graphic Designer at Horus.

In my spare time I write for my art blog called Martineken and I keep pursuing my interest by doing graphic concepts and mock-ups.
Latest posts by Martina Cavalieri (see all)
Questo articolo è disponibile anche in: Italian