Some years ago, two chinese design students from the Tongji University in China have built Tikk-Tekk Rainbow, an original and low-cost universal measuring device that uses visual, auditory and tactile feedback for measuring an object and it was specially designed for visually impaired individuals.
Remember when we were kids, we used to point out two fingers to measure our surrounding objects. We held the position and compared with our friends, having great fun. However, such pleasure could hardly be enjoyed by the visually impaired, nor do they share the same sense of space or distance as we do. Guopeng Liang
Tikk-Tekk Rainbow is a low-cost universal measuring tool between finger tips. Apart from printed digits and embossed Braille, the "Tikk, tikk… tekk!" knocking feedback is handy for everybody.
It's a tool that uses a string (ranging from 1cm to 100 cm) wrapped within the casing, and is extended between the finger tips.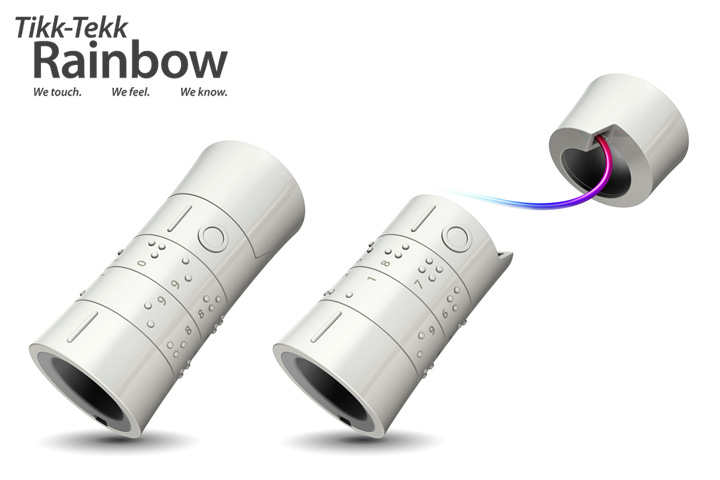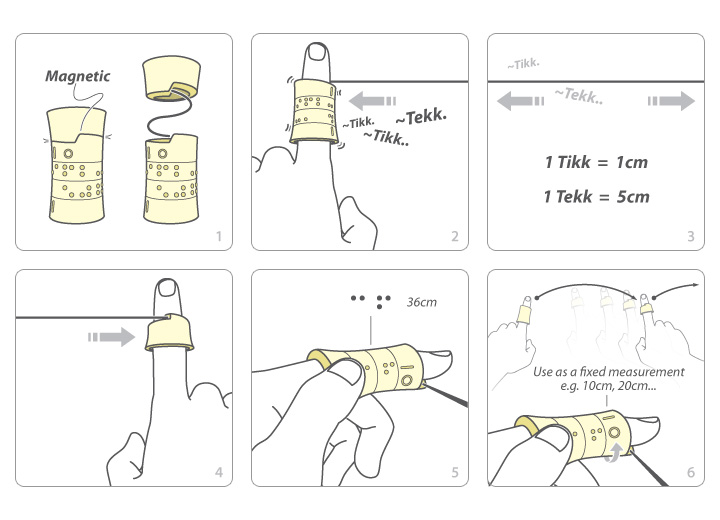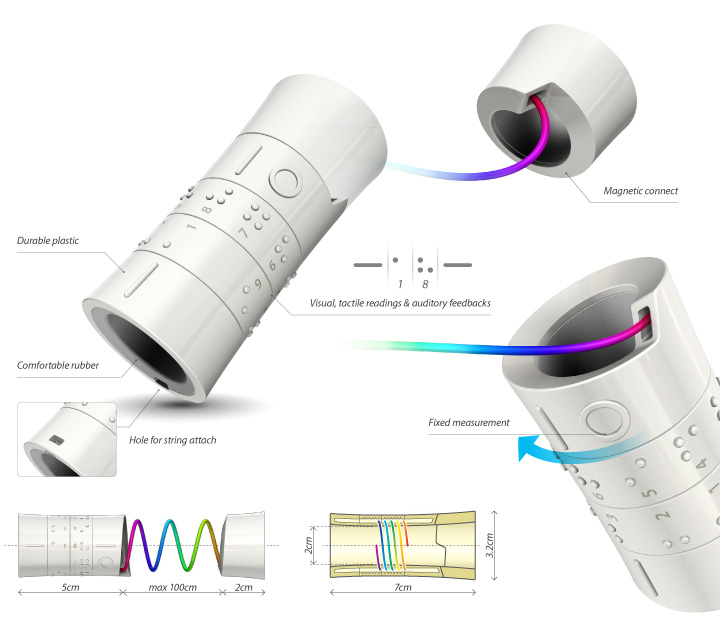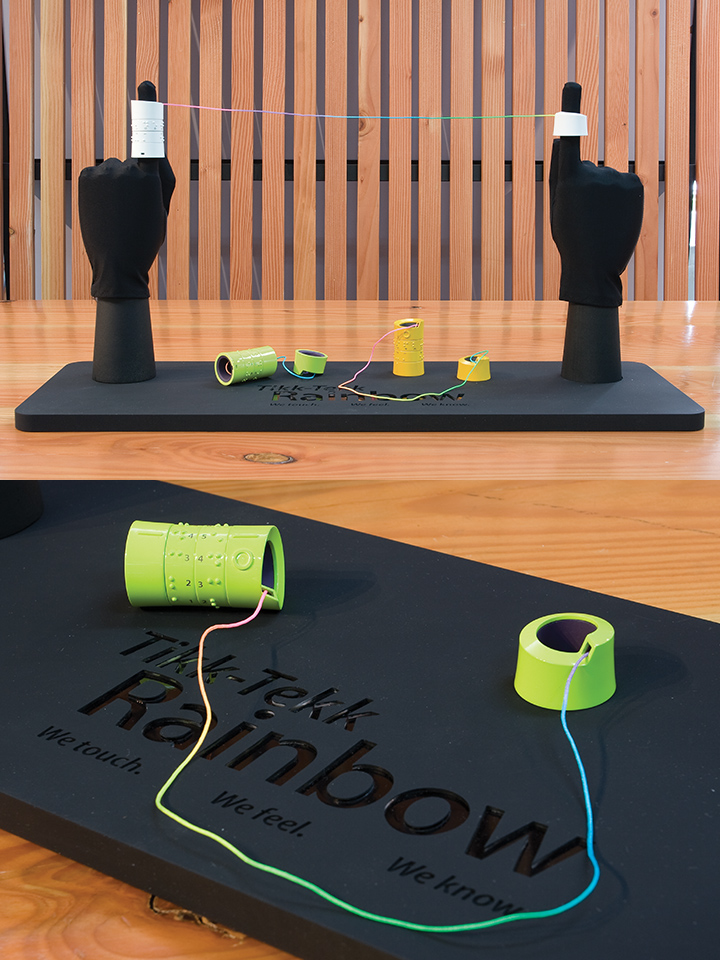 I'm a 26 years old Italian graphic designer with a passion for typography and company branding. I have an MA in Industrial and Graphic Design and I'm currently Graphic Designer at Horus.

In my spare time I write for my art blog called Martineken and I keep pursuing my interest by doing graphic concepts and mock-ups.
Latest posts by Martina Cavalieri (see all)
Questo articolo è disponibile anche in: Italian